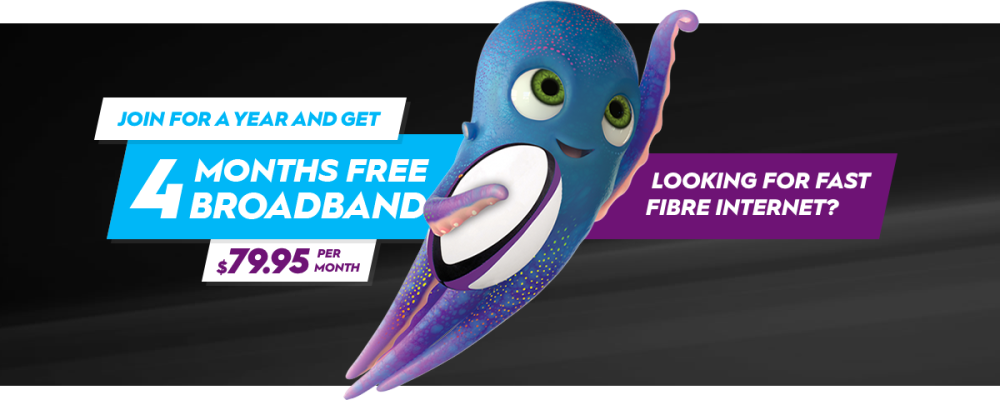 This is an amazing limited time offer from Stuff Fibre, winner of the Broadband Compare Award for Best Fibre Broadband Provider in 2018. 
Our exclusive Stuff Fibre deal lets you get FOUR MONTHS FREE Fibre Broadband and an amazing GIGABIT ROUTER if you sign up for a 12-month contract term.
This is an EXCLUSIVE offer that is ONLY available through Broadband Compare.
Hurry up - offer expires 31/10/2019
CLICK BELOW TO GET EXCLUSIVE STUFF FIBRE BROADBAND COMPARE DEAL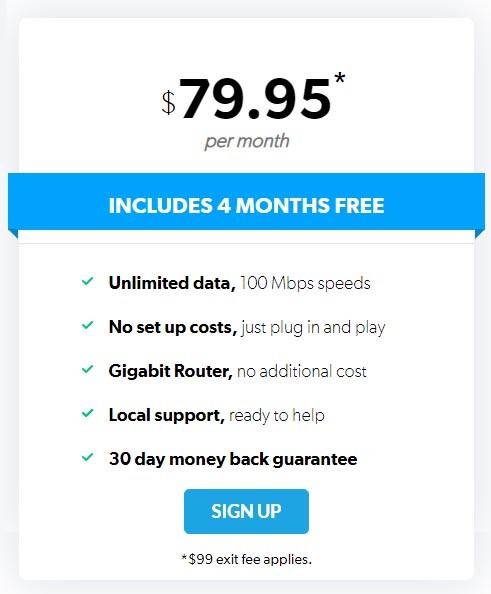 *Terms and Conditions:
Claiming free months (applies to Broadband Compare customer who signed up from 18 September 2019 on a 12 month contract term)
This promotion can't be used in conjunction with any other Stuff Fibre promotion.
This offer is only available to new customers to Stuff Fibre who sign up from 18 September 2019 on a 12 month contract term.
If you sign up for a 12 month contract term you will receive your first 4 months of Fibre base services for free, which will be applied as a credit for your Fibre services on your invoice.
Additional fees for other services such as Voice and shipping are excluded from the offer, and you will be charged in full for these services.
If your Fibre base service is cancelled prior to the expiry of the contract term then our standard exit fees apply. For a "12 Month Term" an Exit Fee of $99 applies.
Router delivery fee of $14.95 applies.
You will be eligible to receive the Loyalty Discount available at the date you sign up.
Otherwise, the Stuff Fibre terms and policies will continue to apply as normal.
Offer expires 31/10/2019